The way we do our online searches has truly evolved over the years. We no longer need to think of specific search words and depend on search engines to provide top results. Business owners all over the world have embraced the importance of having websites to help their clients to easily find them. With the improvements on online searches, online business directories have also adapted to keep up.
There are numerous advantages in using online directories that can benefit both businesses and consumers alike. Here they are:
1. Easy Access to Information: Online directories provide a convenient platform for accessing information about various businesses, services, and products. Users can quickly find contact details, addresses, and other essential information in one centralized location.
2. Time-Saving: Searching for businesses or services through online directories can save significant time compared to traditional methods like flipping through phone books or visiting physical locations.
3. Increased Visibility for Businesses: Listing a business in online directories can enhance its online visibility and search engine rankings. This can attract more potential customers and increase website traffic.
4. Cost-Effective Marketing: For small businesses with limited budgets, online directories offer a cost-effective way to promote their products and services to a broader audience.
5. User Reviews and Ratings: Many online directories allow users to leave reviews and ratings for businesses. This feedback can help other consumers make informed decisions and can also motivate businesses to provide better products and services.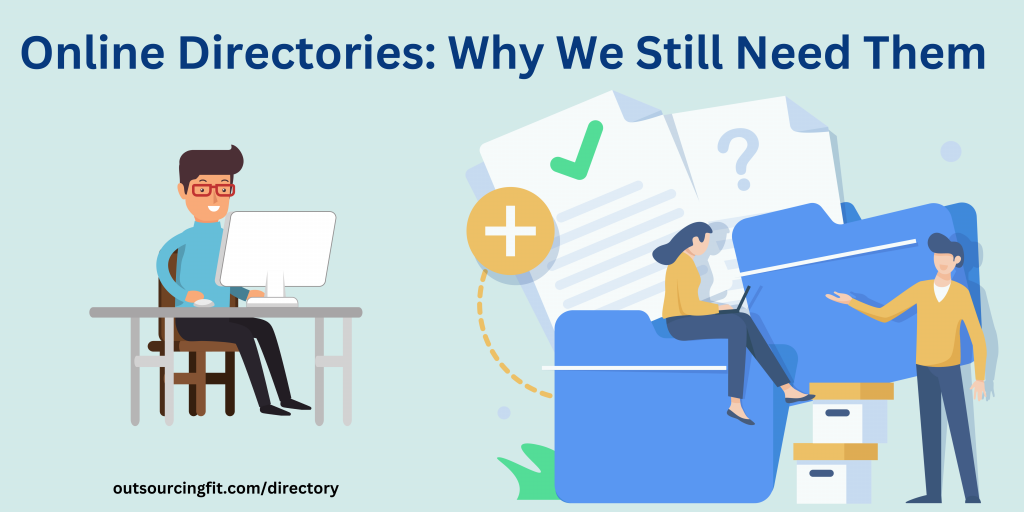 6. Targeted Advertising: Some online directories offer targeted advertising options, allowing businesses to reach specific audiences based on location, industry, or other criteria.
7. Mobile Accessibility: Online directories are accessible from various devices, including smartphones and tablets. This means users can find the information they need while on the go.
8. Real-Time Updates: Online directories can provide real-time updates, ensuring that the information available is current and accurate.
9. Comprehensive Information: Online directories often include additional details such as business descriptions, operating hours, photos, and website links, offering users a comprehensive understanding of the businesses listed.
10. Networking Opportunities: For businesses, being listed in online directories can lead to networking opportunities with other businesses and potential partnerships.
Overall, online directories offer a valuable resource for both businesses and consumers, facilitating easy access to information, promoting businesses, and enhancing the overall efficiency of the search process. These advantages apply to various industries such as food, hotel, real estate and even outsourcing.