As a virtual assistant, there are several tools that you can use to perform your job well. Whether you're an experienced virtual assistant or a first timer, being equipped with the right tools to keep track of your progress truly makes a difference. Providing assistance in a timely manner is vital and truth be told, there are instances where you are given multiple tasks and the usual sticky notes or memo pads might not be enough.
Here are some of them and their corresponding functions:
1. Communication tools – One of the most important tools for virtual assistants is communication tools. These tools help you stay in touch with your clients and team members, and ensure that you are always available when needed. Examples of communication tools include Skype, Zoom, Microsoft Teams, and Slack.
2. Productivity tools – Productivity tools are essential for virtual assistants to stay on top of their tasks and meet deadlines. These tools can help you manage your time, track your progress, and stay organized. Examples of productivity tools include Trello, Asana, Google Calendar, and RescueTime.
3. File-sharing tools – As a virtual assistant, you will often need to share files with your clients and team members. File-sharing tools make it easy to upload and share files securely. Examples of file-sharing tools include Dropbox, Google Drive, and OneDrive.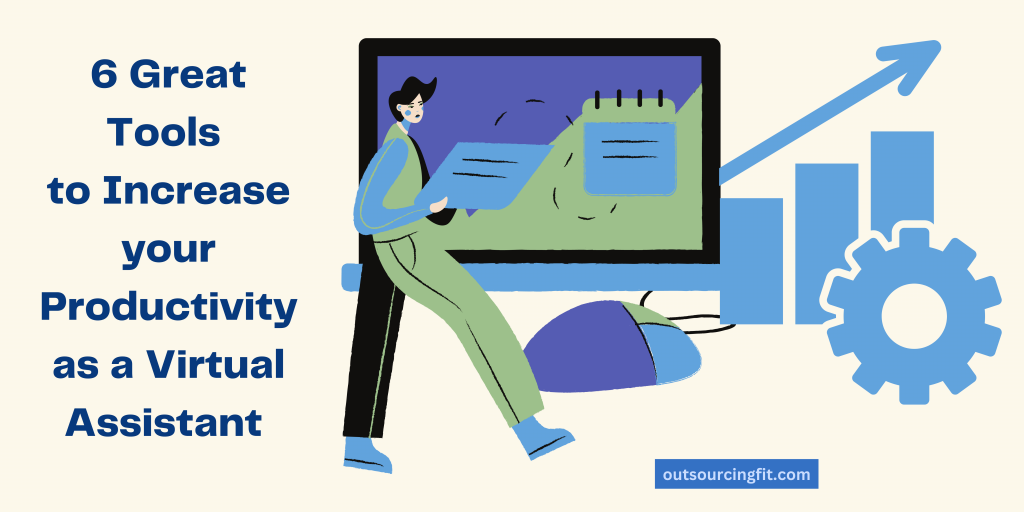 4. Project management tools – If you are working on large projects with a team of people, project management tools can help you stay organized and keep track of your progress. Examples of project management tools include Basecamp, Monday.com, and Jira.
5. Time-tracking tools – If you are billing clients on an hourly basis, time-tracking tools can help you keep track of your work hours and bill accurately. Examples of time-tracking tools include Toggl, Harvest, and Clockify.
5. Personal assistant apps – There are also several personal assistant apps that can help you with various tasks like scheduling, booking travel arrangements, managing email, and more. Examples of personal assistant apps include Calendly, Hootsuite, and LastPass.
By using these tools, you can streamline your work processes, stay organized, and work efficiently as a virtual assistant. You can save time and energy in accomplishing your tasks and be able to focus on upcoming projects proactively. Your client will surely be impressed with your initiative and timeliness in submitting your finished work. Who knows, there might be opportunities of promotion or upskilling for you because you have shown your dedication with your work!