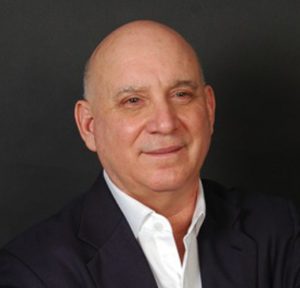 Guest: Donald Felbaum
Presenter: Henry Acosta
Guest Bio: Ambassador of Goodwill or "The Don", this is how people affectionately call Don Felbaum, Managing Director of OPTEL, and past President of the American Chamber of Commerce in the Philippines (AMCHAM). He is well known in the ICT Sector for his expertise, his friendly style and "go to guy" for anyone seeking personal or professional advice. Don is the Managing Director of OPTEL, a boutique ICT Advisory firm started in 1989, which supports its clients in outsourcing, strategic planning, mergers and acquisitions, government interface and advocacy assignments. Don is active in Directorships and on Advisory Boards with more than ten (10+) companies and his business experience covers more than twenty-five (25) countries worldwide. An American who has lived in the Philippines for more than twenty (20+) years, Don believes that the Philippines, with its young and vibrant workforce, will continue to play a key role in the Asia Pacific Region over the next few years.
Segment overview:  Don Felbaum is the Managing Director of OPTEL, which is an ICT Advisory firm that started back in 1989 that supports its clients in outsourcing, strategic planning, mergers and acquisitions, government interface and advocacy assignments. Don talks about his business ventures and experiences in the Philippines for the past 20 years.
Address: L29 Joy Nostalg Centre
17 ADB Avenue, Ortigas Center
Pasig City, 1605, Philippines

Contact Number: LOCAL +632 633 9755 – 56

Website: optel.info
To know more about OPTEL, listen to the podcast below.
The interview will start at the 14:35 of the podcast episode.
Transcript
Henry Acosta:  Hello I'm the host Henry Acosta and welcome to the Outsourcing and Offshoring in the Philippines podcast. Today, we have a great guest Donald Felbaum, he's lived in the Philippines for over 20 years and he is also the past President of the American Chamber of Commerce here in the Philippines. Currently, he is the Managing Director of OPTEL. OPTEL is an ICT advisory firm that started back in 1989 and its main coasts are for these clients in outsourcing, strategic planning, mergers and acquisitions, government interface and advocacy assignments. Today we're here to talk about it's company, OPTEL, the landscape of the BPO industry here in the Philippines and what's coming next for it. Hi Don, thanks for coming on the show, great to have you here.
Donald Felbaum:  Good morning Henry. Thank you for this opportunity to be with you this morning, and that shares some information with your company and your listeners.
Henry Acosta:  Thanks for coming on the show. For our first question, can you please explain those what the specific services that OPTEL provides and its clients?
Donald Felbaum:  Sure. OPTEL is an established ICT advisory firm. We specialized in the technology space specifically our clients are telecom companies, IT companies, BPO companies and related IT enabled services company. So OPTEL takes a broad path in that regard and sometimes we do other things as well. I have one client ask me to help them introduce content to the Philippines for the mobile phones. So we're doing somewhat unique work in that regards as well. And OPTEL takes a strategic sciences as you had indicated where always have a couple of activities going on for MNAs, for mergers and acquisitions, and sometimes you're outcome is what joint ventures. Where how come they say "Don, we really don't know too much about the Philippines but we realized we need to be here",  "Can you help us develop a entry strategy for our firm?" And then I have other guys that are doing our big scale projects maybe ADB funded or overseas development assistance funding, what we called ODA's. And at least stays take in anywhere from 6 months to a year or more to bring reputations. So we get involved and helping them with their business development efforts for this type of projects.
Henry Acosta:  I see and can you tell us a little bit more about yourself? And how you started out here in the Philippines?
Donald Felbaum:  Sure. I'm an American. I discovered the Philippines many years ago. I came here in the 80's as a young guy and fell in love with the Philippines and I worked from an American company that time and then we had a regional office in Manila. So I covered all of the Asia-Pacific. I was on an aircraft practically where every week for 10 years recovered from Australian, New Zealand, and the South, to Japan, and Korea, and North, and all the way that to Pakistan and Indian in the west. So, it was really a great opportunity for me to build relationships, make friends, help the company grow as business out here so it was a really good time. But of course during that time, I like ocean guys who come obvious as a young bachelor. I met this beautiful Filipina who caught my attention and did the form of courtship and ended up marrying this Pinay. And couple of my kids like, kids who are born and raised in Manila. And then,1989 we decided to start OPTEL. OPTEL initially was formulated to pursue in the 90's, the telecom deregulation. It was a really a good time, the country was spinning up to a billion dollars a year, and under President Ramos his leadership, he opened up the telecom sector and many of the foreign companies came in and I was part of that. I brought in couple of big guys including Horizon and Nextel, lead more than a hundred million dollars investments and those days of it was a really good time and I'm glad that I could be a part of that. So that's a little bit about OPTEL and then I guess in the Asia crisis happened in the late 90's and so the money I drive up to date and I decided we would have to find some new sector focused and BPO was just starting in at and real that time. And so we were able to start … some American companies to come over to invest in the Philippines. As a matter of fact, my first engaged in writing was 2001 because I had to, I was commissioned by an American BPO to do a study that convinced the Americans that the Filipinos could speak good english. And everybody laughs about that because right now we have what 1.2 million full time employees. But back then, when we we're just starting, there was an issue, so I did a great study. The company was able to get its first major contract offshoring. They set up here in and the rest was history, a lot of companies followed thereafter. So we, for the last 15 years we ran very hard, helping grow the BPO sector in the Philippines, and of course the Americans play the key role and that I think 65% of all companies in the BPO sector today are have their headquarters in the United States. So I had the good fortune in the 90's for the telecoms, of course in the last run where the BPO sector from about. I think we really choke up about 2004-2005 and we ran hard for the last 10+ years.
Henry Acosta:  Why do you  think the Philippines has been so successful with regards to the BPO industry?
Donald Felbaum:  Well, I guess we could break that down to a couple of items. First of all, we have an outstanding labor. Each year, the Philippines graduates approximately 500,000 students from all the colleges. There's a young highly educated English speaking workforce that easily relates to Western practices. The millenniums today have an opportunity to get involve and work on some unique projects and services. The American companies are promote them, they adapt easily to the Western management staff. And so I think that's one of the key items that attract the American companies to the Philippines. The second one is of course is PEZA. The Philippine Export Zone Authority has created a nice environment to attract American companies to set up their BPO's here. Why is that you may ask? Well, they provide tax incentives, they have facilities that they designate as designed for BPO companies that are update international standards, and PEZA does a great job in managing those companies providing support. Helping the foreigners get their visas in the timely fashion and ensuring that if they have any problems, they can get very fast resolutions. So, I think that's another key point that is really made the Philippines a very, very successful here. So today, the market continues to grow in the BPO sector, there's a lot of talk under the new President Trump Administration, there could be some foretelling. I think in the longer term, there could be a small temper but on the longer term I really believe that President Trump has looking more at the manufacturing sector than the BPO sector. And I talked to a number of contacts in here and say, "Don, even if we wanted to put up new centers in the States we can staff them with enough local Americans". So I think the Philippines in this regard will be safe for sometimes to come.
Henry Acosta: And since you've been so experienced with the industry here, what do you see or what do you think is going to happen in the BPO sector in the near future here in the Philippines?
Donald Felbaum:  Good question Henry. I think we have mastered the voice and I think the voice business will continue for some years, but let's face it. That's not where the optimum proprietor are in, so I think, the third party outsource is set particular real lives that they want to move out the value chain as we say and they want to enter into KPOs which would be Knowledge Process Outsourcing. This would be during many go services or legal services, animation, those kind of higher knowledge services where it takes a greater skills set to enter those sector. And I believe that a number of the major guys consider that are here today, that are better playing in the BPO sector are moving in the hands of strategic plans to move up scales. So overtime, the voice staff will go down probably never go away, but it will go down and the KPO services will become more predominant. But on top of that, there's a lot of buzz in their community about automation. So a couple of companies that I worked for are ready doing experimentation doing pilot programs, automation. They're also introducing KPO services now and so that means that they a need new skills set which their cultivating future transactions. So I think will be more automated, we'll be using artificial intelligence. We'll have liquid teams and we'll focus on a new sectors center that are very exciting now like the healthcare and wellness, animation which are really have opportunities for innovation were the Philippines can really excel.
Henry Acosta:  And you guys turned the ICT mostly in the ICT sector, and you guys are just sent an advisory firm. What are the major happennings for 2017 with regards to the ICT industry?
Donald Felbaum:  This is a nice question because just recently, I was invited by the Department of ICT, by the way we try to had a very active role in over the years. In 2008 or it was 2003, we met with the President Gloria, AmCham did, and we are able to convince her that, at that time, the BPO sector was going to take off in a big wave. And we asked her to help us push for the creation of a new law and the new department called "Department of ICT". Well, she told me at that time and AmCham that, that's not going to happen, it was not a priority in those days. But what she did, commit the AmCham and she kept her promise, was to create an executive order creating the first commission on ICT which was the forerunner of the Department of ICT. Since that time, AmCham was worked very closely with American sector companies and we were welcome in the Philippines Congress Command, and give our comments to support and so we believe that we had a little bit of help in shaping and crafting the new loss that just got pass last year. We're very, very happy that, that happened in the very last days of President Aquino. So now, with the new administration, my recent dealings with the ICT. Today, we have two program approaches that they're moving forward with them very quickly. One is the creation of the National Broadband Network and as you know Henry, there are many parts of the country that have limited or no services for internet. And so, the National Broadbands goes to identify those areas and come up with solutions to address that. So that's one of the exciting things that's happening, so we can have affordable broadband nationwide. Maybe not in all 7,100 islands, but definitely all the major capitals and secondary cities in the country. So that is an underway. And the second thing that is happening at the ICT, is that they have crafted a cybersecurity program which is in the early days of formation and with BPO and ICT, cybersecurity is very, very important to all the foreign companies as well as the Filipino companies, and their crafting a strategic plan working very closely with the private sector to make sure that our intellectual property and assets have the right security to protect the different industries. So that's ongoing as well. So I hope that by the second half of the year, the department will be more advanced and maybe have some of this early phase programs to start to take shape and form. So we're very excited about what's happening in the ICT sector this year.
Henry Acosta: With regards to the American Chamber of Commerce, can you tell us how you got started with AmCham and the role that you played in it?
Donald Felbaum:  Thank you Henry. AmCham is very close to me. I joined, I guess around the mid 90's, so I've been with AmCham more that 25 years. Somewhere in the early years, they asked me to step in and see if we could upgrade our ICT committee and I happily accepted that opportunity and then with the ICT committee, easily I guess 20-22 years, we meet monthly, we have top speakers as … by March. By March, committee meeting we had Undersecretary Rio and Undersecretary Villarente from the Department of ICT talking about the national broadband plan and the cybersecurity plan. So each month, we bring the top speakers and it's very can chamber officers. And we prevent all of our members and even some non-members that come and join us and they have a dialog and learn, listen, and find out what's happening in various sectors. So, that's one part of it. I also head up the healthcare and wellness committee. I think I've been doing that Henry about 7 years now. So last month, we had Makati Medical talked about chair of our key organs like our liver and our kidneys and that was a very informal of discussion, I think we have about maybe 50 people attending and each month, we try to do something among those lives at American Chamber. We have 17 committees, we have 750 paying members, half of those are American multi-nationals. We're very active, last year, we had 220 events and AmCham that's almost 1 per day, I don't think that there's anybody in the country could come close to amount of work that the American Chambers puts out in the given year. That 17 committees, all the committee chairs are very active, always have something going on, trying to serve our members and support the country in various growth areas. So, we have a very dynamic board on our board of directors. We have industry captains from manufacturing, from energy, from banking, and all the key sectors that represented from BPO, and it's great to meet once a month and one side of the table was our industry captains, on the other side of the table is the US Embassy where we have an exceptional working relationship. We worked hand in hand with the US Embassy and of course our honorary chairman is always the current ambassador, this case it's ambassador, Seun Kim. And they're always very supportive private sector and government working close together, helping each other, and trying to encourage more foreign investment, job creation here in the Philippines. So AmCham is really a dynamic organization and I welcome you Henry one time or more to come and join me. We have socials almost every month. If you like something more specific, you're always welcome to come and join me on my 2 monthly committee meetings.
Henry Acosta: That sounds awesome and thanks for the offer. Can you tell us a little bit more about your a little bit of that Asia CEO Awards event?
Donald Felbaum: Since the very co-integrated markets really likes to promote Philippines and the business activities, it's very similar to the Asia CEO works. In this particular case, it's a yearly event. It's the biggest, most dynamic, most exciting events of the year. We have it usually in the late October or November. I was the adviser to the founders of that organization, Richard and Rebecca Mills. And the whole purpose of that was to showcase the very best that the Philippines has to offer. This could be companies, it could be people, it could be a combination of both, they have about at least 10 categories that are given awards and then there's two lifetime achievement awards that are given and we try to pick the very best in that particular case. Last year, we had it from the public sector, we had Secretary Del Rosario, who did an outstanding job for Philippine government and his service so over the years including as Ambassador Shift at the US was really extraordinary.  Each year, we try to find a couple of very worthy people, there's many. Unfortunately, we only allowed choose 2-1 from each sector. We give out to 10 category awards. We have usually a couple of hundred people that apply. I think we have over 250 countries applied last year. During the awards night, we have all the shortlisted people, they come on stage, they received special recognition, of course one of those for each category is given a very prestigious award, good media coverage. We really try to showcase the best of the best with the Philippines has to offer and it's been a success. I think last year, we had a thousand plus members, it was a whole show in the business community there and that really a funny, great entertainment, outstanding food, and of course it gives special recognition outsource for the Philippines and all the great things that happened here each and every year.
Henry Acosta:  Can you tell us how you can help the companies here in the Philippines?
Donald Felbaum: Sure. I wear and as you know Henry, many different hats, that's my life. I sent on a dozen of different board of directors or advisory boards and so we were landed on different ads. One day, I'm working with the AmCham had and the next day, I'm working working for Pharmore, which is the Association for Philippine of Multinational Companies with their regional offices, our regional operating headquarters. Another day, I'm working, I've got the Asia CEO Heartland. So, I really try to help people and at the same time, make friends, and help promote the country, and trying to help with job creations, have inclusive growth with the country, which I think is very important. And I think we're moving on a right direction. I think the president's administration is very supportive of business, specially the foreign community under the Joint Foreign Chambers and I think, we really have a national opportunity help right  across the on board. That includes my own company where boutique ICT advisory firms. So, if someone is listening to "Hey, I need some help Don, we need to get some information, we need to get set up with the Philippines". Please come talk to me and even if I can't help you directly, I assure you, I'll put you in the right hands with the right people who can help you and make you successful and do your business endeavors.
Henry Acosta:  With regards to this, we a did little bit of research or a little bit of background of OPTEL, and can you tell us about your involvement with the JFC?
Donald Felbaum:  The JFC is also very unique, I've talked to many businessmen over the years and they said, "Don, we've never seen anything quite like the Joint Foreign Chambers. The Joint Foreign Chambers was fabricated, I think in the 90's. And it comprises of 7 very active chambers where's AmCham is sort of the godfather. We've been around since 1902, so we're sort of the 'Ninong" of the Joint Foreign Chambers. And we have our Canadian cousins for like CanCham are there. European chamber has a big active community, we have AnzCham which is the Australian-New Zealand Chamber of Commerce, they have about 10% of all BPO companies now in the Philippines, they're growing every day, every week. And then we have Pharmore which is also is established in the early 80's. I've been associate with them along time, that we sort of shepherd the companies for the regional operating headquarters which are mainly shared services companies. And then we also have another classification called "Regional Headquarters or RHQ", where we setting up, maybe our original sales office to service not only in the Philippines but other countries in the Asia. And then we go to the Asia's side which we have the Japanese Chamber. I think they're one of the largest chambers, I think they have over a thousand members. And then of course, the dynamic growing Korean Chamber. The Korean Chambers telling me they have actually 150,000 of Korean people living and working in the Philippines today. The Americans were still a champion, we're approaching I think, 450,000 Americans living and working in the Philippines. So we worked together for common goals, we meet once a month, we talked about advocacy, undertakings, and we really work to help each other, support each other, and all for the purpose of providing a good venue, a good entry point for the companies who want to come over here and set up whether their in manufacturing, BPO, or a service organization, we help them all. So, that's really the goal of the Joint Foreign Chambers and I think we really try to do good work. I think when we did some analysis a few years back, we found out that Joint Foreign Chambers' accounts for approximately 40% of all foreign investment. These 7 chambers in the country today, which is very significant.
Henry Acosta:  I see. And for our last question, for anyone interested in reaching out to OPTEL or to you, how can they reach you and what's the best way to get to know you more?
Donald Felbaum:  Sure. Thank you very much for the opportunity Henry. OPTEL can easily be found on a website we're www.optel.info and my personal email was very easy to remember, it's my first name [email protected]. Very easy to remember and I'm very active in the business community, being here a long time people can find me actively at the chamber, or Pharmore, or the JFC. Many different ways to track me down or just ask one of your foreign friends how they can reach me. I've been here for a long time and so my network is quite large and just about everybody, it's been here for a few years, I met someone along the way.
Henry Acosta:  Awesome and thanks for getting on the show Don, we appreciate it.
Donald Felbaum:  It's a great pleasure to be with you Henry. Thank you for being patient with me. We were been quite busy the last two months, but I really wanted to join you and the session, and I really enjoyed sharing here with you some of our experiences in our history here in the Philippines.
Henry Acosta:  We appreciate that and hope to have you back on the show soon.
Donald Felbaum:  Thank you Henry and we wish you and your colleagues a good day. Thank you very much.
Henry Acosta:  And that was Donald Felbaum, Managing Director of OPTEL. We just finished talking about the BPO industry and the current situation of business here in the Philippines. If you've like the podcast and want to listen to it more, you can find us on SoundCloud and iTunes. You can also reach us at www.offshoring.com.ph. Make sure to follow us on Facebook, Twitter, Pinterest, and Google+. I'm Henry Acosta and this is the Outsourcing and Offshoring in the Philippines podcast.