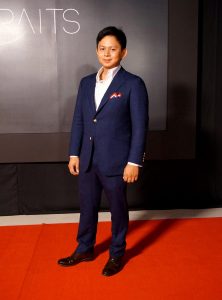 Guest: James Pacaba
Presenter: Henry Acosta
Guest Bio: An experienced finance professional specializing in financial modelling and corporate valuation, he has participated in starting up and raising almost PHP 50 Million in seed capital and working capital for more than 10 startup ventures, the largest of which is Flipside Digital Content Company, Inc. a BPO with annual sales of more than PHP 100 Million. He concurrently sits on the board of directors and performs the CFO function. In his free time, he teaches Financial Management and Financial Intermediation classes at the De La Salle University, he is also a Mentor for the Entrepreneurial Management and Masters in Management Programs of the University of Asia and the Pacific. He is currently taking up his Masters degree in Financial Engineering, has passed level I of the Charted Financial Analyst Exam and is a Certified Associate Treasury Professional.
Segment overview: Flipside Digital Content is one of only 15 international conversion houses approved by Apple that converts physical content (like books) into digital content such as an eBook and PDF. They create online content and they also work with other digital publishers such as Pottermore, Simon and Schuster, Pan Macmillan, and Pillar and Francis. James Pacaba, Vice President and Chief Officer of Flipside Digital Content Company Inc. talks about their company and the quality services they offer.
Address: Unit 301-304, 3rd Floor, ICITE Building, Eastwood Avenue, Eastwood Cyberpark, Bagumbayan, Quezon City, 1109 Metro Manila

Contact Number: LOCAL (02) 570 9255

Website: http://flipsidecontent.com/
To know more about Flipside Digital Content Company Inc, listen to the podcast below.
The interview will start at the 35:15 mark of the podcast.
Transcript